Consumer Rewards & Credit Cards
Earn cash back and loyalty rewards when you fuel up and shop at Cruizers.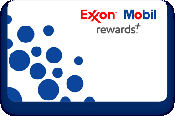 EXXONMOBIL REWARDS+
As an ExxonMobil Rewards+ member, you'll earn rewards points at Exxon™ and Mobil™ stations that you can use for savings on gas, coffee, car washes and more.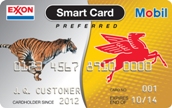 ExxonMobile Smart Card & ExxonMobil Business, Commercial and Fleet Card
Learn more about the savings, rewards, convenience and online account management with the ExxonMobil Smart card and the ExxonMobil Business, Commercial and Fleet card options. There are so many ways to pay and be on your way!
To see all Exxon Mobil Options, learn more about rewards and to sign up online, click here.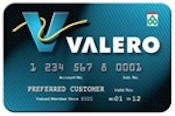 Valero Rewards, Consumer Credit Card and Commercial Fleet Cards
Earn cents per gallon every month, plus enjoy added convenience with no annual fee, monthly rebates and flexible pay terms with the Valero Card. Fuel your drive and fill your wallet!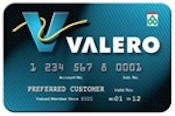 Valero Fleet Card and Valero Fleet Card Plus
Save cents per gallon and enjoy the convenience of online account management with Valero credit cards for fleets. Fill your tank and fuel your business.
*Terms and conditions apply for ExxonMobil and Valero discounts. These terms and conditions are outlined on each website and on the application.